DECEASED RECORDS proudly resents...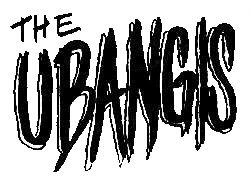 YOU BET YOU'LL GET WET!
UPCOMING LIVE GIGS:


New Year's Eve 2016 into 2017! Saturday, December 31st, 9pm to 1am ay hank Deitel's Tavern (11010 Rockville Pike, Rockville, Maryland 20852). FREE SHOW!! BEST PARTY IN TOWN!! Come ring in the new year with 2 great garage trashers! The Ubangis are up first about 9:30pm then it's our old pals Monster From The Surf! Come send off 2016 the right way by rockin' it the fuck out of here!!
The official Facebook event listing is at https://www.facebook.com/events/386286801713227/
MORE GIGS ARE IN DA WOIKS!! STAY TUNED!!