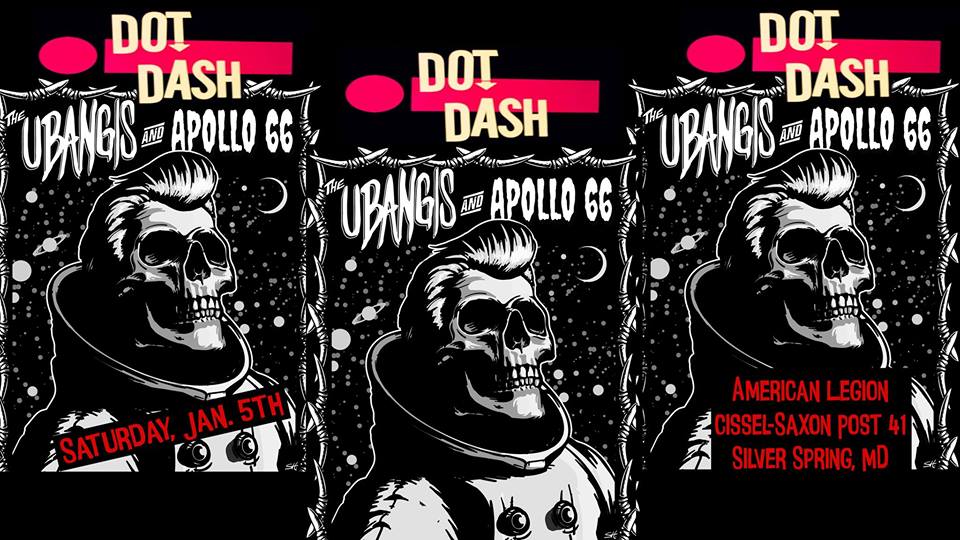 January 5th, 2019 : Yes, it'll only be January but The Ubangis are coming out of hibernation! Come shake away those post-holiday blues with us and our good friends Apollo 66 at the American Legion Post 41, Cissel-Saxon (905 Sligo Ave, Silver Spring, Maryland 20910)! A fun night of dancing and RAWk-and roll! This is a great (and FREE) show you won't want to miss out in Silver Spring! Easy access, free parking and CHEAP BEER! (and cheap soda, coffee and tea for us squares). All money donated to the tip jar will be donated to a charity to be named in the near future. Seize you there! UNGAWA!!!
EDIT: Local faves Dot Dash have been added to the bill! YIPEEEEE!!!
The Facebook event page is at https://www.facebook.com/events/339046570005430
MORE GIGS ARE IN DA WOIKS!! STAY TUNED!!