ONE SHOT PRODUCTIONS PRESENTS
BLIND TARGET
A FILM BY JESS FRANCO
ON SALE NOW! (see below)
CAST
Maria......................Rachel Sheppard
Beatriz....................Tatiana Cohen
Greg.......................Oliver Dennis
Junco......................Johnny Carson
Rey.........................Roger Pavlovich
Serena.....................Linnea Quigley
Tora........................Lina Romay
Howard...................Paul Lapidus
Melissa....................Mavi Tienda
Duarte.....................Robert King
Body Guards...Brian D. Horrorwitz, Joaquin Phre
Tora's Thugs...Ezequiel Cohen, Emilio Schagorodsky
Luis.........................Peter Evanko
THEME SONG PERFORMED BY
TRASH PALACE'S OWN IN-HOUSE BAND THE UBANGIS!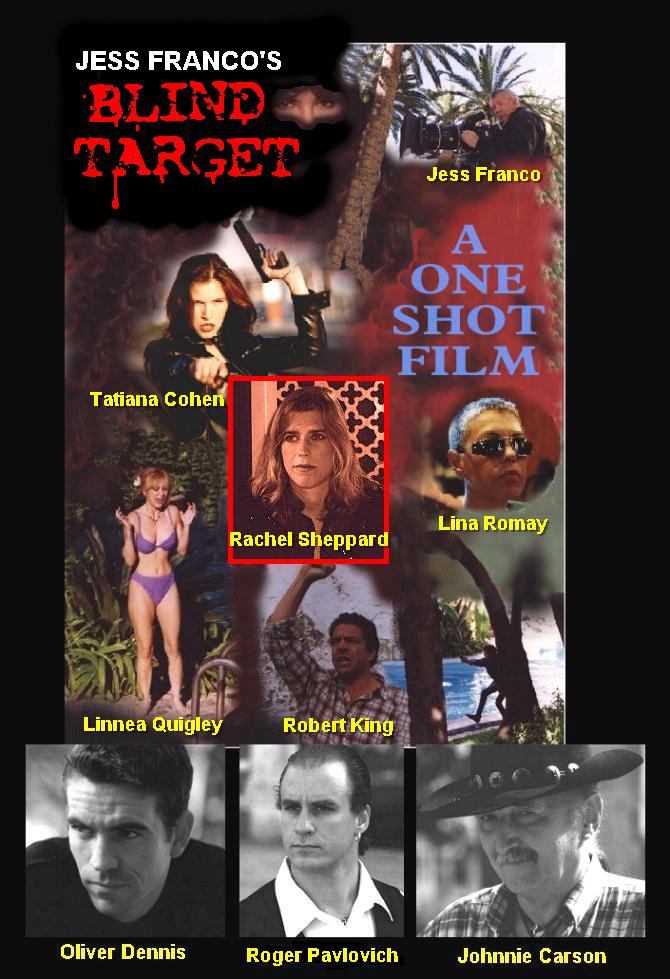 NOT PICTURED: Paul Lapidus and Mavi Tienda
From a story by Jess Franco adapted for the screen by Kevin Collins and J. Douglas Wentworth
Script by Kevin Collins
Produced in Spain for One Shot Productions by Quattro Vision
All materials copyright 2000 by One Shot Productions
SYNOPSIS: A popular American novelist, who has written her first non-fiction work about the political infidelities and corruption within the tiny South American country of San Hermoso, returns to that very country as part of a publicity junket prepared by her publishing company. Traveling with her best friend and confidant, she is abducted by a mysterious cartel that proves to be the secret police arm of the government. In order to win her freedom and to save her friend's life, she is forced to commit a murder that would be beneficial to San Hermoso's dictator. Will she be willing to trade a life for a life and pull the trigger to murder her unknown target in cold blood? Will the C.I.A. be able to reach her in time? Will she even survive?
Technical Credits:
Assistant Director: Eziquel Cohen
Director of Photography & Stills Photographer:
Emilio Schargorodsy
Recording Engineer: Guillermo A. Morales
First Assistant Director: Rosa Almirall Production Manager: Rolf Goulet
Production Assistant: Juan Carlos
Special Effects: Bill Balabam
Direct Sound: Willem Van
Technical Services: Quattro Vision
Casting: Stella Maris and Sol Klink
Ms. Quigley's Wardrobe provided by Karen Wong
Television Sequences produced by One Shot Productions, USA
Transportation provided by: Dee Snyder
Line Producers: Florence Coakley, Michael Coughlan, Monica Li, Darrin Person
Associate Producers: Neil C. Kalbacher, Teresa Coughlan

ON SALE NOW!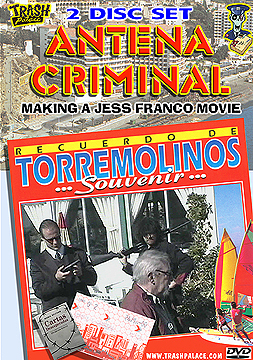 +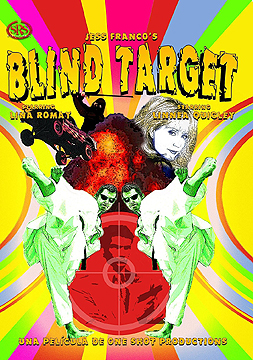 Buy the "Antena Criminal" 2 DVD-R set and get the "Blind Target" DVD for FREE! ONLY $14.98
Also available on VHS tape
for only $9.98

CONTAINS NUDITY AND ADULT SITUATIONS
FOR SALE TO ADULTS ONLY!
CLICK HERE TO GO BACK TO THE TRASH PALACE HOME PAGE