DINOSAUR LAND
POSTCARDS AND SOUVENIR PROGRAM!
Official Dinosaur Land souvenirs are back? You bet Jurass they are! This amazing tourist park in Wincester, Virginia still operates today! (I went there in 1971! I was very young...) The 9 postcards and photos inside the program contain vintage shots from the '60s until now. The cards (see below) show some groovy kids with even groovier dinosaurs! The program (see belower) has 15 pages showcasing some of the "realistic" life-size dinosaurs there! Set of 9 color postcards is only $4.99! 16 page color program on thick stock paper is only $2.99! A true slice of Americana! Ungawa!!
SORRY! THE POSTCARDS ARE SOLD OUT! WE STILL HAVE A FEW PROGRAMS LEFT!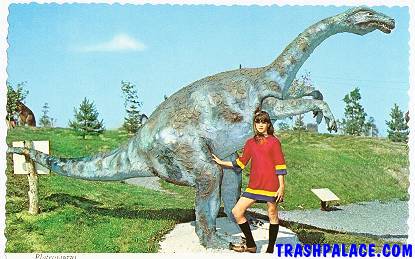 This postcard is more-or-less actual size however the actual card is of a much higher picture resolution!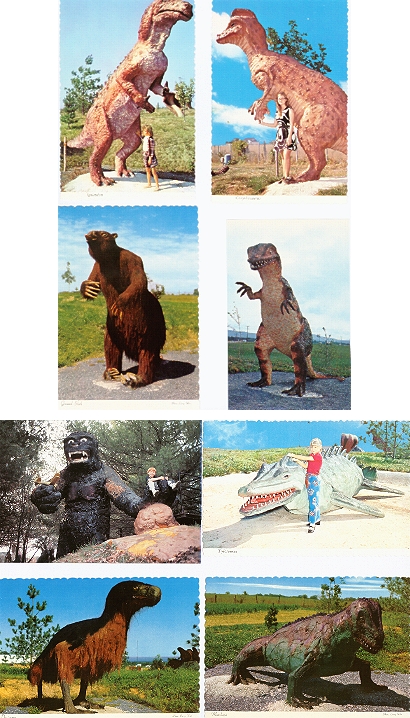 These postcard images are shrunken down!
Set of 9 color postcards for $4.99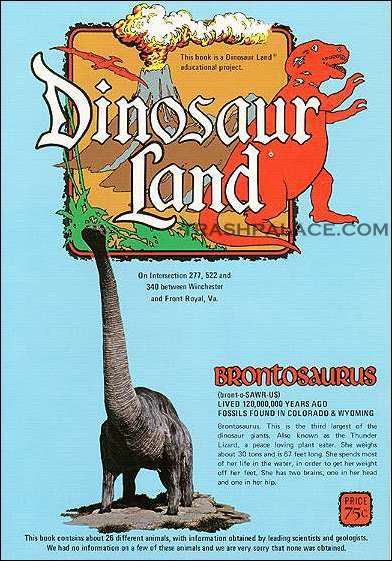 FRONT
Actual size approximately 7" x 10"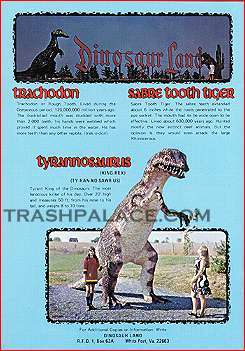 BACK
16 page color program for $2.99